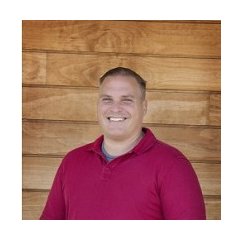 Richard T. Miller - Managing Director
Richard is a founding member of Affinity Property Management and holds a Bachelor's Degree in Accounting from the University of Nevada, Las Vegas and a Masters of Business Administration from Cornell University. He has over 15 years of experience in cost, financial and tax accounting.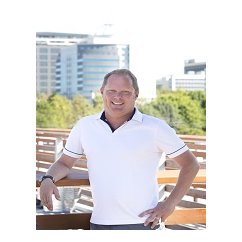 J

amie J. Gaylord - Director of Business Development
Jamie has been in the commercial real estate business for over 15 years, first starting as a commercial appraiser for Palmer, Groth and Pietka in Portland, OR. His career path turned towards commercial real estate lending as a loan and bank officer for M&T Real Estate, Inc. a subsidiary of M&T Bank based in New York. In 2002, Jamie began his career as an apartment broker with Tilbury, Ferguson and Neuburg, Inc., specializing in multifamily sales ranging from 40 to 300 units where he closed in excess of $200,000,000 in transactions. Mr. Gaylord holds a Bachelor of Science degree in Finance from Portland State University and is a licensed Principal Broker in the State of Oregon.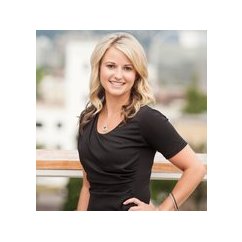 Melissa Kirk - Senior Portfolio Manager
Melissa joined Affinity Property Management, LLC in October, 2003. Melissa oversees a diverse portfolio and her responsibilities include maintaining each property in her portfolio with the highest degree of quality while forming strong relationships with both her associates and clients to ensure that each property provides an environment where associates succeed and her clients' goals are exceeded. Melissa's emphasis is on controlling expenses while building revenue. Her primary goal is to enhance the value of each asset through proactive, hands-on management. Melissa brings a strong sense of commitment, organization and industry expertise to the company.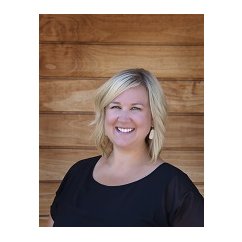 Megan Gallinger - Senior Portfolio Manager
Megan became part of the Affinity team in 2012 as a Portfolio Manager. She came to us with over 13 years of experience in the multifamily industry. Megan overseas assets in Oregon covering both conventional and student housing assets. Prior to joining Affinity, Megan was an Account Manager with For Rent Media Solutions. Megan began her career with a national management company, Pinnacle, An American Management Services Company, LLC in which she rose through the ranks from a Leasing Agent to a Junior Investment Manager. In addition to Pinnacle, Megan oversaw two multi-million dollar renovation projects in Lake Oswego for Trinity Property Consultants. She brings a strong commitment to the industry, pride in organization and an aptitude for working successfully on common goals.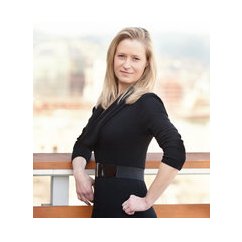 Stacie Peters - Portfolio Manager
Stacie Peters began her property management career with Pinnacle as a Leasing Consultant in 1998. She quickly moved up the ranks to Property Manager and oversaw three properties for the Yamhill County Housing Authority. She joined the Affinity team in 2004, managing two properties in the Beaverton submarket. She was then promoted to Pacific Crest and in February 2011, Stacie became a member of the Senior Management Team. She is recognized for her ability to manage and operate her building successfully, training and mentoring, time management, organization skills, and for exceeding Affinity and her owners expectations on a consistent basis. Stacie currently oversees assets in both the Oregon and Washington market.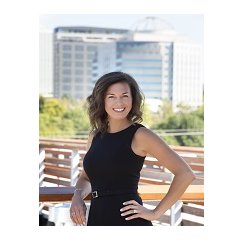 Rebekka Hauskins - Portfolio Manager
Rebekka became part of the Affinity team in the fall of 2015 as a Portfolio Manager. Her multifamily experience dates back to 1999 where she began as a Leasing Consultant for JPI Multifamily, gained vendor experience working as an Account Executive for The Apartment Guide and later worked for Greystar as a Senior Property Manager where she received several accolades. Rebekka enjoys developing and working with her teams to reach new professional achievements. She has a strong passion for the multifamily industry, collaboration with peers and working for a common goal with ownership. She is directly responsible for over 1,300 apartment homes in the Oregon market.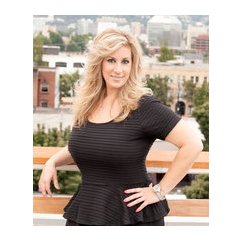 Tiffany Walden - Portfolio Manager
Tiffany comes to Affinity Property Management with over twenty years of experience in residential property management. Before starting at Affinity in August 2010, she held a property manager position with Princeton Property Management. Her previous background in teaching and education is part of what makes her mentoring and training of associates so successful. Tiffany epitomizes integrity, energy, passion, and a strong work ethic. As a result of her diligence, she earned the title of Portfolio Manager in August 2014, and she supervised the Southern California portfolio. Tiffany is exceptionally well respected in the multi-family industry, not only for her unparalleled professional track record and high ethical standards, but also for being an honest, hard-working associates who does everything in her power to ensure her clients' success. Tiffany's experience includes conventional, garden-style communities, both vintage and new construction, major renovations, lease ups, and conversion of apartments to vacation rentals. She currently oversees a team in the Oregon market.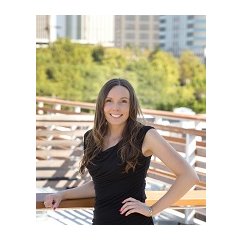 Lydia Stiles - Portfolio Manager
Lydia joined the Affinity team in September 2015, bringing with her 10+ years of management and sales experience and 5 years in the multifamily real estate industry. Prior to joining Affinity, Lydia worked for a number of years in retail management before starting with Trinity Property Consultants, where she quickly gained knowledge in a range of A, B, and C class properties. While there, Lydia made her mark as a leader with a competitive, entrepreneurial spirit who demonstrates high standards in customer service, team leadership, and property appearance. Her experiences involved due diligences, acquisitions, multi-million dollar interior and exterior renovation projects, and the re-positioning and disposition of multiple assets. During her time with Trinity, Lydia was recognized for her "we can do that" team spirit, was awarded Manager of the Year, and received the Most Improved Property award, and multiple annual Superior Resident Satisfaction awards.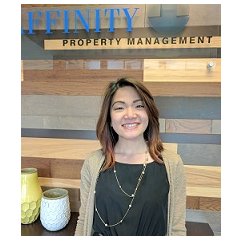 Yuliana Sulistio - Portfolio Manager
Yuliana began her career in residential property management in 2003 when she was hired by GSL properties as a leasing consultant at Woodridge Apartments. Through the past 13 years, her career grew from managing individual communities ranging from 264-630 units of LIH Tax Credit, HOME, HUD, and Market Rate, to becoming a Portfolio Manager with Cascade Management, Inc., and a Director of Property Management for Evolve Property Management with a portfolio ranging from 300 - 1,000 units in Market Rate, Commercial, LIH Tax Credit, HOME, HUD, and Agricultural Workers Housing in Portland, Eastern Oregon, and Tri-Cities, WA. Yuliana earned her Bachelors Degree in Business Economics from Oregon State University in 2001. She was the Accredited Residential Manager Coordinator (ARM) in 2008, and was the ARM of the year in 2008, 2009, and 2010. IREM has provided her the opportunity to attend classes on topics such as fair housing, marketing, and organizational and management skills.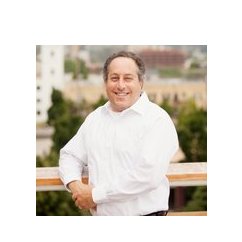 Terry Wilson - Portfolio Manager, Affordable Housing
Terry has been in the commercial real estate business for well over 15 years first starting as the Manager of Research Services for a national brokerage firm which included analyzing affordable housing projects and trends throughout the nation.Terry then stepped into the role of Asset and Acquisitions Manager for two different private firms representing high net worth individuals and institutional partners. Terry oversaw the operations, acquisitions, and development of properties throughout the west coast. Terry then switched full-time to affordable housing asset management while working for a local Portland non-profit consulting company, helping non-profits and government entities better understand the physical and financial operations of their assets and how to improve the oversight of their portfolios. His ultimate goal was to help preserve affordable housing in the Pacific Northwest and improve the financial viability of ownership.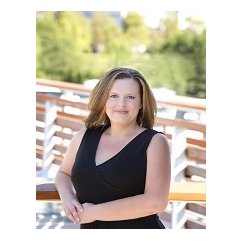 Dawn Rambo - Portfolio Manager, Affordable Housing
Dawn Rambo began her property management career with Bowen Property Management in 2003 as an Assistant Manager on a section 42 tax credit property. She quickly worked her way up to Property Manager and oversaw several affordable low income properties and within two years was promoted to the corporate office as the Compliance Manger, overseeing all tax credit and program compliance. Dawn then took a position in Phoenix, Arizona with a conventional single family property management company as a Portfolio Manager overseeing 700 rental homes. Dawn comes to Affinity with a wealth of property management experience. She takes great pride in having extensive knowledge in all facets of property management. She possesses a strong work ethic and a great passion for success. Dawn is extremely detail oriented, loves a challenge, and is dedicated to working towards common goals.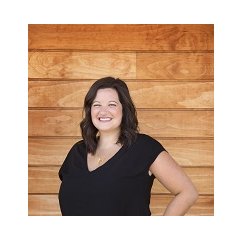 Kelley Paul- Human Resources Manager
Kelley began her Property Management career in 2011 as a Leasing Consultant with Riverstone Residential. She was quickly promoted within the company as an Assistant Manager and then a Property Manager where she oversaw a lease-up in downtown Vancouver. Kelley successfully completed her second lease-up as a Property Manager on Portland's up and coming North Waterfront district with Fore Property Management. Kelley joined Affinity Property Management in 2015 as the Human Resources Manager.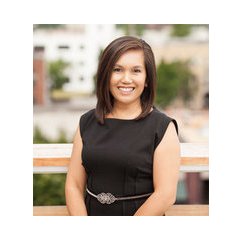 Bennette M. Irving - Design and Marketing Specialist
An industry expert with more than 20 years of successful experience in Property Management, Bennette Irving has worn many hats in the multifamily field. Bennette currently holds the Design and Marketing Specialist position at Affinity Property Management. She began her career as a Leasing Consultant with Trammell Crow Residential Services in 1994. During her tenure with TRCS, Bennette held the position of Senior Property Manager, and was able to provide training through a company wide training university and mentor new associates. Bennette joined Holland Partner Group in 2003 where she worked part-time, being utilized at every position. She was also subcontracted by Holland to stage apartment homes and upgrade clubhouses. This flexibility offered her an opportunity to begin her own interior design business and work in direct sales while still working on-site with Holland. Bennette joined Affinity Property Management in January 2010. Profoundly driven and a perfectionist by nature, Bennette devotes her time in creating original design concepts, branding communities and marketing through social media platforms, print ads and publications. She currently assists with due diligence and event planning for company events. Bennette holds a bachelor's degree in Marketing and minor in Apparel, Interior, Housing Merchandise from Oregon State University.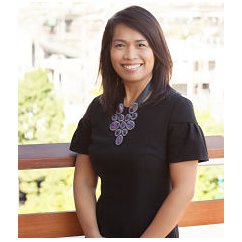 Annette Ferren - Design and Marketing Specialist
Annette Ferren joined Affinity Property Management as the Design and Marketing Specialist in 2012. She received her Bachelor of Arts degree in Apparel, Interior, Housing and Merchandise (AIHM) and minored in business at Oregon State University. Annette spent several successful years in retail management before transitioning to residential property management in 1995 with Trammell Crow Residential Services. With her strong leasing and management abilities, Annette was recruited by Holland Partner Group in 2004. She has participated in countless projects involving lease-ups, transitions, acquisitions, and new construction development of various communities. Most notably, Annette was chosen to be part of the lease-up team for the Ladd Tower, a LEED certified building, in 2009. After the Ladd was stabilized, Annette decided to return to her roots in design and marketing. She is fortunate to be affiliated with Affinity Property Management where she can exercise her creativity with model/clubhouse design, social media marketing and advertising, event planning, and company branding.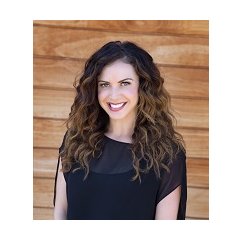 Emily Podwill - Operations Manager, Conventional Housing
Emily joined Affinity Property Management as a Leasing Consultant in 2012. After demonstrating her eagerness to learn, she was quickly promoted to a Property Manager position in Portland's up and coming Slabtown neighborhood. Emily successfully maintained high occupancy and resident satisfaction in a competitive downtown market. She later joined the Affinity corporate office as an Administrative Assistant, and now offers direct support to the Portfolio Managers and executive Affinity team members as an Operations Manager. Emily holds a bachelor's degree from the University of Oregon.